The Engineering team of ANA, is not a separate business. They are an integral part of our design decisions and the sustainable performance of our buildings.We follow a process of integration of our building services, at the concept itself. Services are not to be "fitted" into the design… rather, services "serve" the building performance and the building accepts them gracefully and seamlessly.


Building cooling load calculations.

Options of air-conditioning technology.

Distribution system for chillers and indoor units.

Exhaust and smoke venting systems.

Industrial cooling/ kitchen cooling systems.

Code compliance and building performance standards.

Building Management Systems (BMS)
Water demand calculations and distribution systems.

Water conservation system, recycling and rain harvesting.

Fire load calculations, codes and system schematics.

Water treatment plant.

Sewerage and Effluent treatment plant.

Codes and building design and performance parameters.
Building electrical load calculations.

Distribution scheme.

Routing of services.

Typology and density of lighting.

Definition of codes and performance indices.

ELV services such as CCTV, Access Control, Fire Alarm and Data Network.
MEP system is the lifeline of the building which defines the occupant's comfort. Better the MEP design, more sustainable is the building. As every project is unique, So is the MEP design. Careful & thoughtful design with correct implementation results in good building structures in terms of comfort and building life cycle cost. One of our major drive of MEP design is that "Services Are Designed for Buildings" So, we design the MEP services to integrate with the building architecture design by :
• Understanding Architectural Concept
• Participating in the building design process from beginning
• MEP System Planning without compromising usable space by:
• Engineered Solution to meet building requirement
• Minimizing space requirement
• Utilizing negative areas
Experienced & Qualified result oriented team with a proven record of project completion with consistent contributions to increase efficiency and cost control.
No Thumb Rule Calculations
Use of Advance Software/Formats For Calculations
Solar Analysis Of The Building to Provide Suggestions To Reduce Heat Gain
To Avoid Oversizing Resulting In Space, Energy & Cost Savings
Correct Selection Parameters Using International/National Standards
Proper Safety Factors
Proper Diversity For Selecting High Side Equipment
Use Appropriate Standards & Codes
Optimised System Selection
Engineered, well thought, optimized solution are provided by analyzing different design options on various parameters like energy use, lifecycle, building usage, project location etc. Concept and products selection to make projects sustainable:
Less Distribution
Reducing Losses In the Distribution
Proper Access For Equipment Transport & Servicing
Primary Variable Pumping System
PICVs For Flow Control
Energy Recovery – Heat Pumps/Energy
Recovery Wheel
High Efficiency Equipment – Ie2 Or Ie3 Motors
Good Indoor Air Quality – High Filtration Through Media/Electronic Filters
Noise Control – Certified Equipment
Selection With Low Noise Levels
Electrical Design With Optimized LPD
Low Water Consumption Fixtures
Engineering studies based on architectural drawings.
Cost benefit options of different technologies and systems.
Development of sustainable strategies.
Assistance with statutory & other approvals.
Preparation of concept design basis report.
Preliminary engineering design scheme & calculations.
Preliminary engineering drawings & space planning.
System configuration & equipment selection.
Value engineering & alternate design solutions.
Preparation of schematic design basis report.
Finalize the design criteria.
Detail drawings with all floors & external layouts.
Co-ordination with architects & interior designers.
Building information modeling.
Preparation of final design basis report.
Preparation of bill of quantities & cost estimation.
Tender drawings & specification.
Participation in pre-bid meetings.
Scrutinizing queries/quotations received from contractors.
Kick-off meeting with all contractors.
Review & Approval of contractors' Shop/GFC drawings.
Periodic site visits for quality checks.
Inspection of major equipment
Review final commissioning report
We have delivered buildings and energy management systems driven by PoE, created successful models of radiant cooling systems for industrial and office applications, designed water delivery systems and sewerage treatment for cold climates and defied paybacks for our engineering systems for clients.
Using Ground/Reservoirs To Drain Heat
Radiant Cooling
Pre-Fabrication Strategy
Zero Water Discharge
Use Of Renewable Energy
Distributed Pumping System
On Grid Solar Plant
Energy Management
Earth Air Tunnel for Fresh Air
Pre-Cooling
'V' Wire Technology For Rain Water Harvesting
Groove Fitting with Mechanical
Couplings
Hot Water System by Digital Re-circulating Valve
Waste Water Treatment System
750KVA Oil Cooled Distribution Transformer Sub-Station.
100tr Of HVAC System Through VRV (Variable Refrigerant Volume System)
L.E.D. Lighting.
Heat Sensors And Mechanical Ventilation Fans.
Campus electrification through compact substation with in build RMU & HT ring main unit.
LV power distribution.
96 HP Variable Refrigerant Flow system for Admin Building for Cooling and Heating application.
PIR (Polyisocyanurate) foam ducting for air distribution – economical & fire retardant.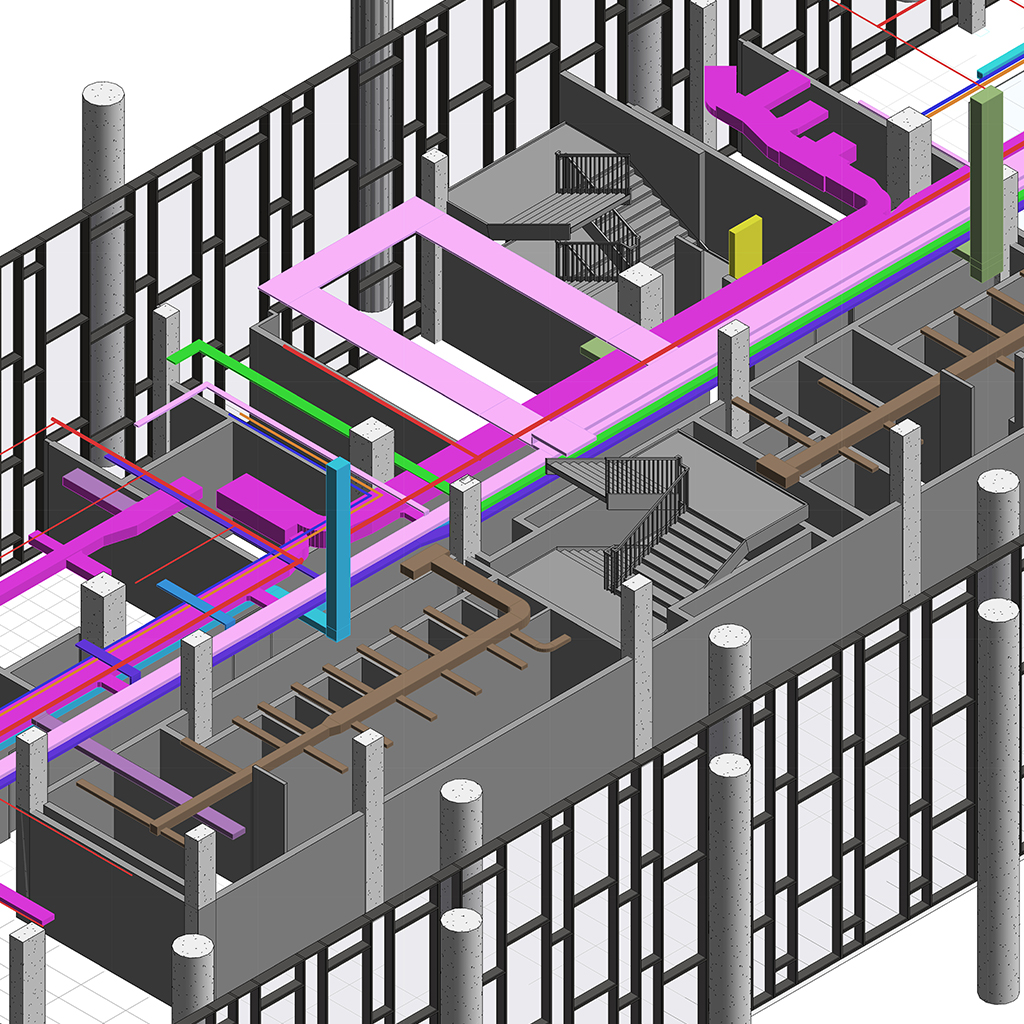 Learning & Development Center Mumbai
4MVA 11/.415kV Dry type Distribution Transformer
Sub-station
800 TR. HVAC System through
district cooling
Fire Fighting System
Structured cabling for Passive Networking
LED Lighting using High Efficacy
Luminaire
ELV Services – IP CCTV System
Fire Alarm System
Solar Water Heating System
Heat Recovery System
Ozone Injection System
Prefabricated Ducting
Mechanical Ventilation System
IP Based Access Control System
2 x 2500kVA 11/.415kV Dry Type Distribution Transformer with HV & LV power distribution.
Partial back up through diesel generator for emergency & IT related equipment (1 X 1010 kVA Diesel Generator )
Structure cabling for Passive communication infrastructure, Extra Low voltage services
73 nos. AHUs for Labs fed by existing district energy system.
4MVA Oil Cooled Distribution Transformer Sub-Station
750TR Of HVAC System Through Air Cooled Chillers
500kWp Roof Top On-Grid Solar Plant,
PoE Based Lighting (IoT),
Fire Fighting & Plumbing System
Through Groove Fitting,
Rain Water Harvesting Under 'V' Wire Technology.
Geothermal Cooled Air
Radiant Cooling
Composite MEP Support System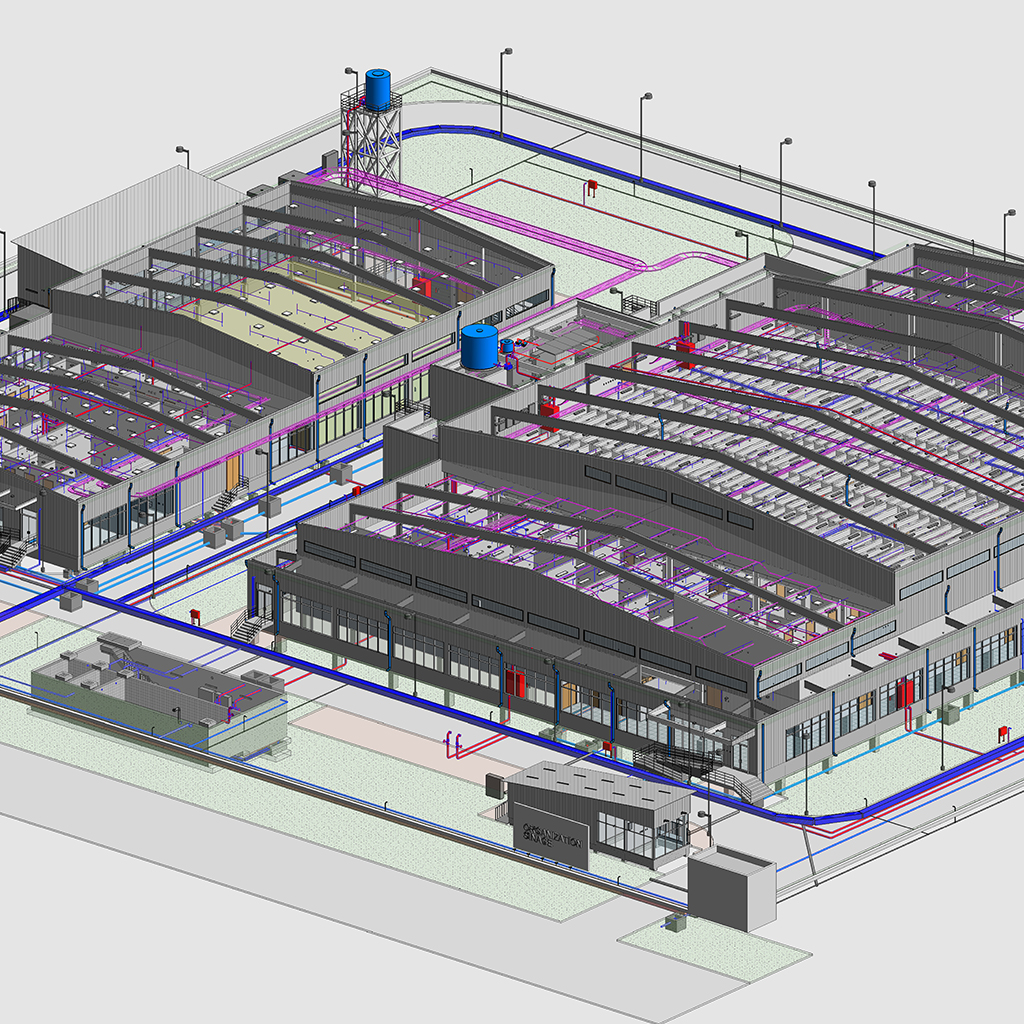 Delta BioPharma Plant & Warehouse, Myanmar
4MVA Oil cooled Distribution
Transformer Sub-station.
33kV receiving substation
2000kVA of Backup power from Diesel generator.
IP Based CCTV System
Fire Alarm & Detection System
400kVA Oil cooled Distribution Transformer Sub-station
320KVA Standby Back up Power form diesel generator.
HVAC System through VRV system
LED Lighting
IP Based CCTV System
Video Door telephone System
Structure cabling for Passive communication infrastructure,
Extra Low voltage services
6HP – 10 HP Variable Refrigerant Flow system for 3BHK, Duplex flats.
VRV Outdoor (Inverter Type) & VRV Condenser
S.B.R. Based Sewage Treatment Plant & Water Treatment Plant
1 x 1250KVA 11/.415KV Oil cooled Distribution Transformer with LV power distribution
100% Power Back up for standby source (2 x 630 KVA Diesel Generator)
Structure cabling for Passive communication infrastructure, Extra Low voltage services
112 HP Variable Refrigerant Flow system for Cinema Building with integrated ducted system for smoke extraction during emergency conditions.
250TR of HVAC
LED Lighting
Transformer Capacity: 1 x 750KVA 11/.415KV Oil cooled Distribution Transformer with LV power distribution.
100% Power Back up for standby source( 1x 500KVA + 1 x 320 KVA Diesel Generator )
Structure cabling for Passive communication infrastructure
Extra Low voltage services (ELV)
Fire Alarm System
IP Based CCTV System
The client comes with a vision to an architect which is to be developed in reality. Every client is distinct, but we have designed our process in such a way to make the journey during project life cycle interactive, smooth & transparent for every stake holder. Our team inputs flow into architecture from the Concept Design Stage. These result in:
Coordinated & Informed Design Decisions
Reduced Clashes & Crossings
Reduced Repetitive Iterations
Optimized Scheduling & Tasks
Accurate Budget Estimates
Communicative & Comprehensive
Our standard practice is to develop drawing in BIM so that MEP services will be properly coordinated with architecture, structure and interior. So the achievable heights will be clear and the adjustment in height can be done before the construction is started – This is almost impossible in CAD. Advantages of BIM over CAD :
• Good quality drawings with level of services at all locations and well coordinated.
• Coordinated model where building services can be clearly visualized and site team will have more understanding.
• Major hassle related to coordination at site will be eliminated.
• Reworking will be minimized – installation time will reduce
• Accurate quantities – so the cost variation will be minimal.
• The cost will be saved during construction which will offset the extra fee for producing drawings in Revit.
• An accurate as-build model and drawings can be obtained which will be helpful for doing any future changes.
IoT Based System & PoE Lighting
Engineered, well thought, optimized solution are provided by analyzing different design options on various parameters like energy use, lifecycle, building usage, project location etc. Concept and products selection to make projects sustainable:
No Power, Control Cables, Luminaire Driver
Seamless Flicker Free Dimming
Enables SELV Circuit
Connected Lighting System Enable To Integrate With The HVAC & Fire Alarm System For Better Control Through Real Time Data Of Temperature, Occupancy, Brightness, Co2 Emissions From Smart Multi Sensors And Further Space Optimization
Day Light Harvesting
Human Centric Lighting Including Dimming
Time and time again, we have challenged conventions, reduced energy consumption, found novel ways of airconditioning and proven that our buildings will have zero discharge of water.
All of this, with a predictable performance, adherence to budgets and  appropriateness of technology selection, that makes the entire exercise sustainable.
We are happy to offer our engineering skills as a stand alone service too.
Dependability, Honesty, Open-mindedness, Creativity, Teamwork are some the key values that define us. We offer bold solutions for our clients. Problem Solving is one of biggest strengths.
Somjit Sahni, Engineering Dept. Head, ANA design Studio Pvt. Ltd.