A tamping machine or ballast tamper is a machine used to pack the track ballast under railway tracks to make the tracks more durable. Prior to the introduction of mechanical tampers, this task was done by manual labour with the help of beaters. As well as being faster, more accurate, more efficient and less labour-intensive, tamping machines are essential for the use of concrete sleepers since they are too heavy (usually over 250 kg (551 lb)) to be lifted by hand. Whilst also available as a plain tamper with no lifting or lining function this article will focus on the multi function machines. 
Plasser India manufactures the most up-to-date high performance tamping units machines only in Germany. Now they plan to manufacture in India which are highly sophisticated products.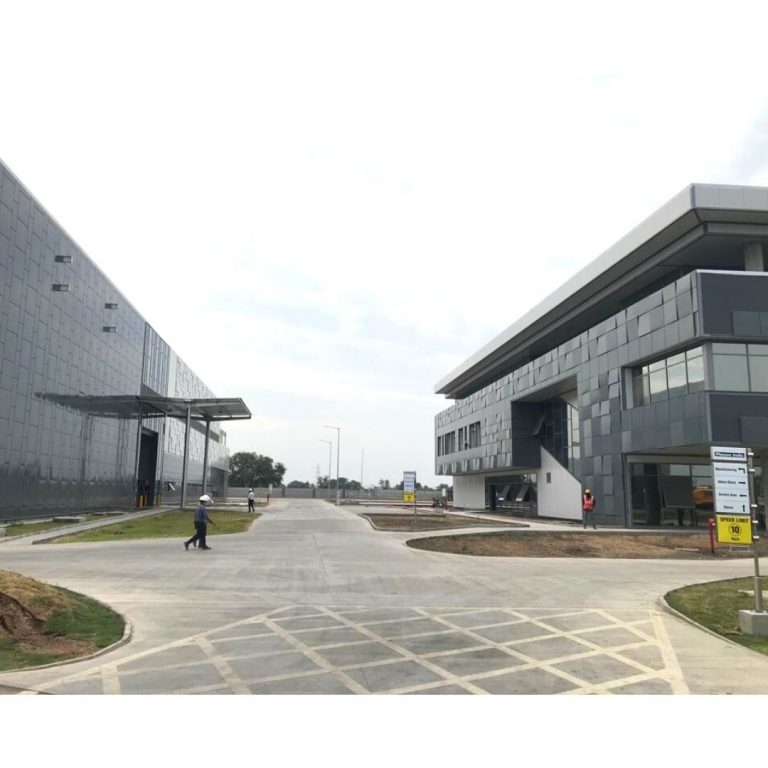 To ensure the most efficient and appropriate layout of the plant, to ensure adequacy for a growing business for the next twenty years.
To ensure compliance to the highest standards of safety in handling of material, storage and handling of chemicals and fluids and safe man and material movement.
To ensure compliance to all environmental standards and make the plant design and construction environment friendly.
To ensure maximum utilization of land and facilities.
To ensure the final design is commensurate with the international brand image of Plasser & Theurer including its business and financial standing, environmental commitment and safety and ease of operations for the workers and managers in the plant.
The building is designed for optimised climate control and a balance has been created between building cooling, day lighting and energy consumption.
The cooling load design is optimised by keeping adequate day light for emergency evacuation if needed, however the daylight is not for adequate for working lux levels. This allows lower consumption of HVAC energy.
The entire visible exterior of the building is clad in a double layer industrial façade systems, that allows phased completion of the internal skin, and a final architectural veneer to be applied in the end, for a high-performance , long lasting and industrially neat finish.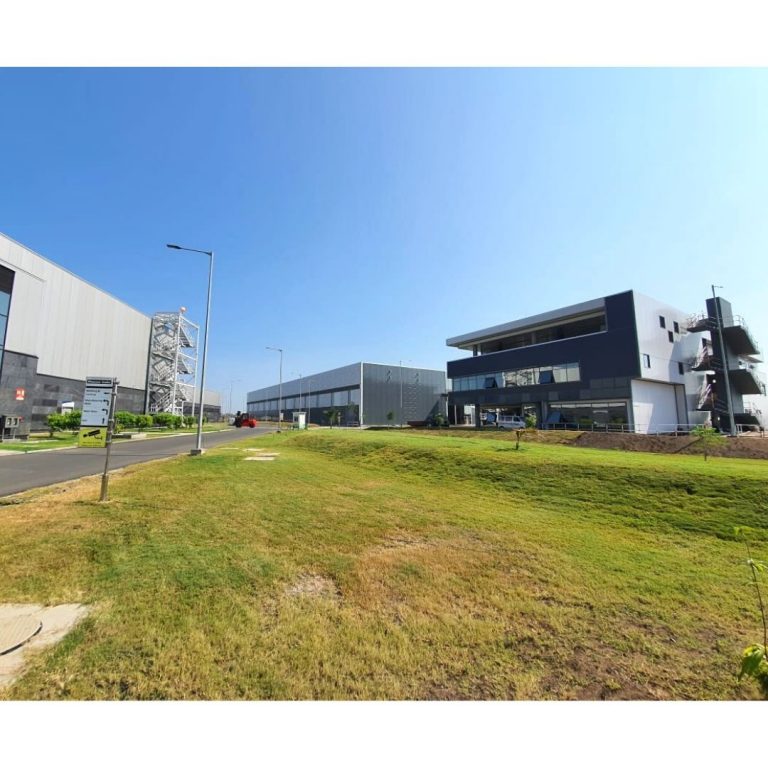 Flooring is with radiant cooling in all empty areas for controlling temperature and reducing major load of HVAC system.
All the services are running at ceiling level and tapping points will be connected at utility area as per machine layout.
HVAC condensate water are using to balance STP.
DGU glazing are considered for day light and view out side.
Providing internal windows to view shop floor to common areas.
Skylight provided at roof level to reduce electricity consumption at day time.
While the plan of the building is a relatively simple, linear structure, the performance needs of the building are extremely complex. The building is based on a series of interconnected cells, for various parts of the production process, and each cell, with a height of 9 meters, has a different air quality, temperature and humidity factor to be maintained. Keeping a balance between performance, insulation, air tightness, speed off construction, and cost was a tight rope walk, especially in 2020 during the Covid pandemic.
A grid of micro, undreamed piles are bored and floor mat of RCC, 350 mm thick is casted over them. Conventional portal framed structure in PEB steel is erected over the same. Piled foundations with a diaphragm raft, and, building moments countered by rigid mezzanine. Conventional portal frame with a central mezzanines, tubular secondary members upto 6 m, conventions GI Z purlins and girts in balance area and roof.