Overview of the Journey of Q1 2022 across residential sector
The performance of the housing market remains persistent.
Loan approvals and transactions are both above the ten-year average, indicating that demand is holding up.
House prices are continuing to rise, although at a slower pace.
Rental growth is at record highs due to high demand and lack of supply.
Share in Q1 2022 of Cities that boosted sales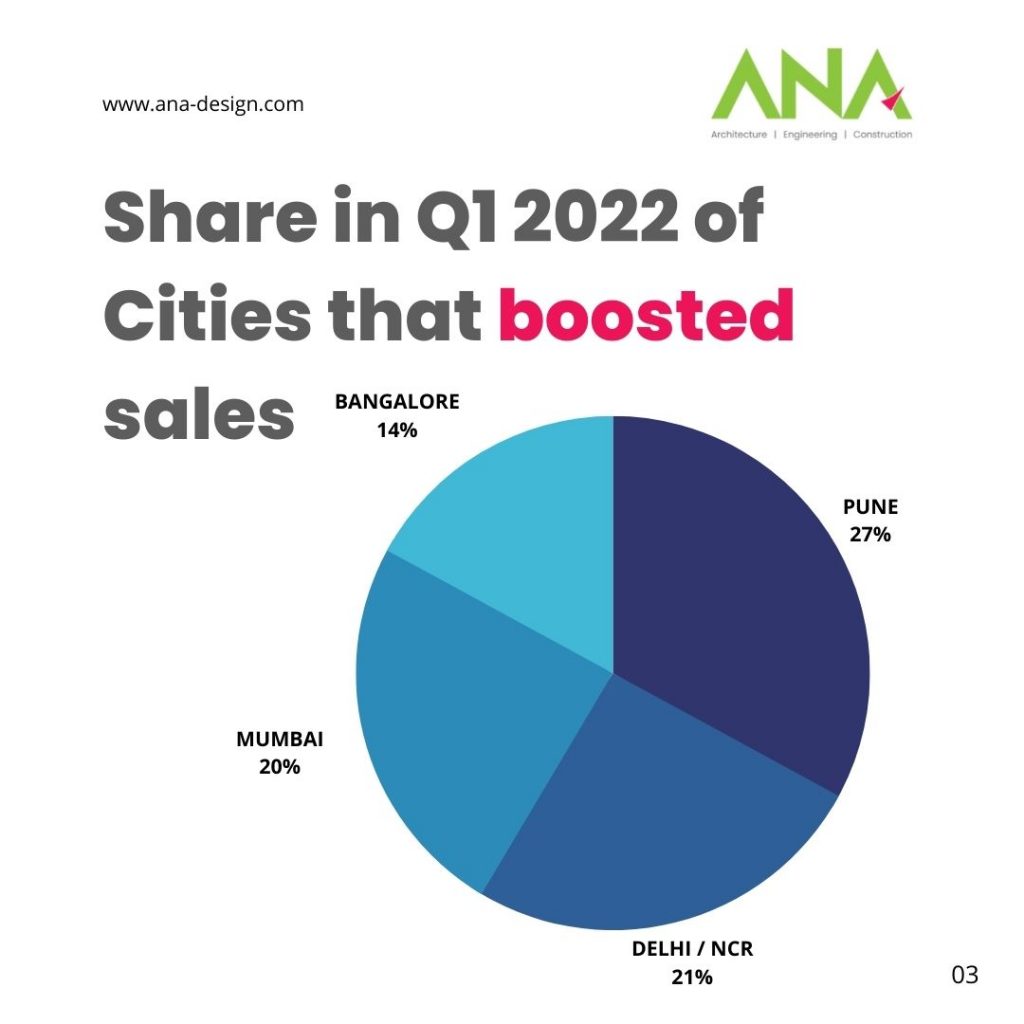 Leaders of the sales market in Q1 2022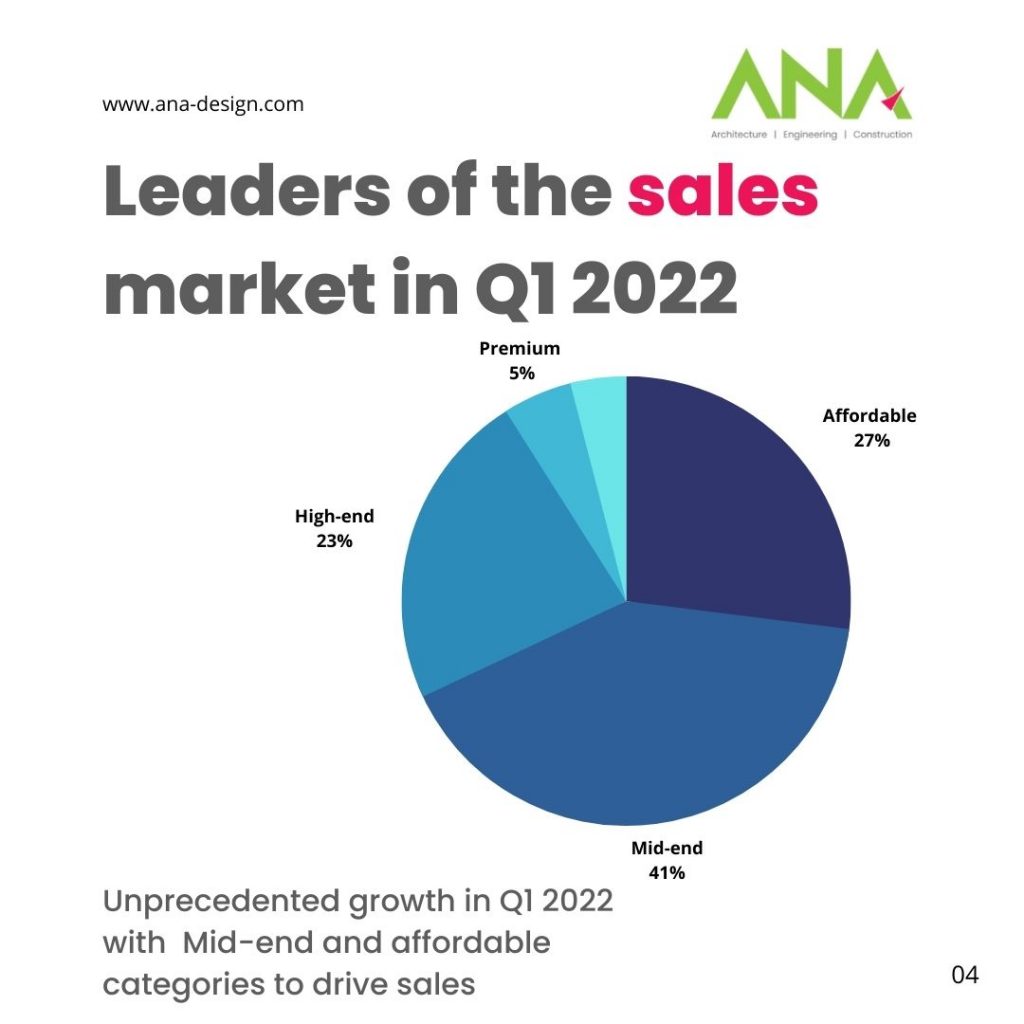 Unprecedented growth in Q1 2022 with Mid-end and affordable categories to drive sales.
Developer's Mindset
Quarterly launches stand at a four year high, growing at 3% YoY to 78,171 units in Q1 2022.
In order to entice buyers and push sales, developers have altered their strategy to spot discounts, finance deals, stamp duty waivers and other freebies.
The residential real estate market seems to have turned a corner with all cities posting a YoY growth in per sq ft prices during Q1 2022.
Homebuyers' Mindset
More inclined to acquire ready or near-ready inventory to minimise completion risk in recent quarters.
Lifestyle upgrade has pushed homebuyers to willingly acquire newly launched properties at relatively lower prices.
This has resulted in the reduction of unsold inventory in the market from 1% YoY to 0.44 mn units in Q1 2022.
Growth across sectors
In the office segment, the positive rental dynamic is expected to strengthen further.
A 5-10% year-over-year increase is expected from the 2021 investment value; greenfield assets are likely to experience a sharp increase in investment.
In the retail segment, prime malls and high streets likely to remain the most sought-after locations.
Leasing activity is expected to continue to grow in the coming quarters in Tier-I cities.
Sources: EMEA Real Estate Market Outlook 2022 Report by CBRE; Real Estate Reports by JLL India.