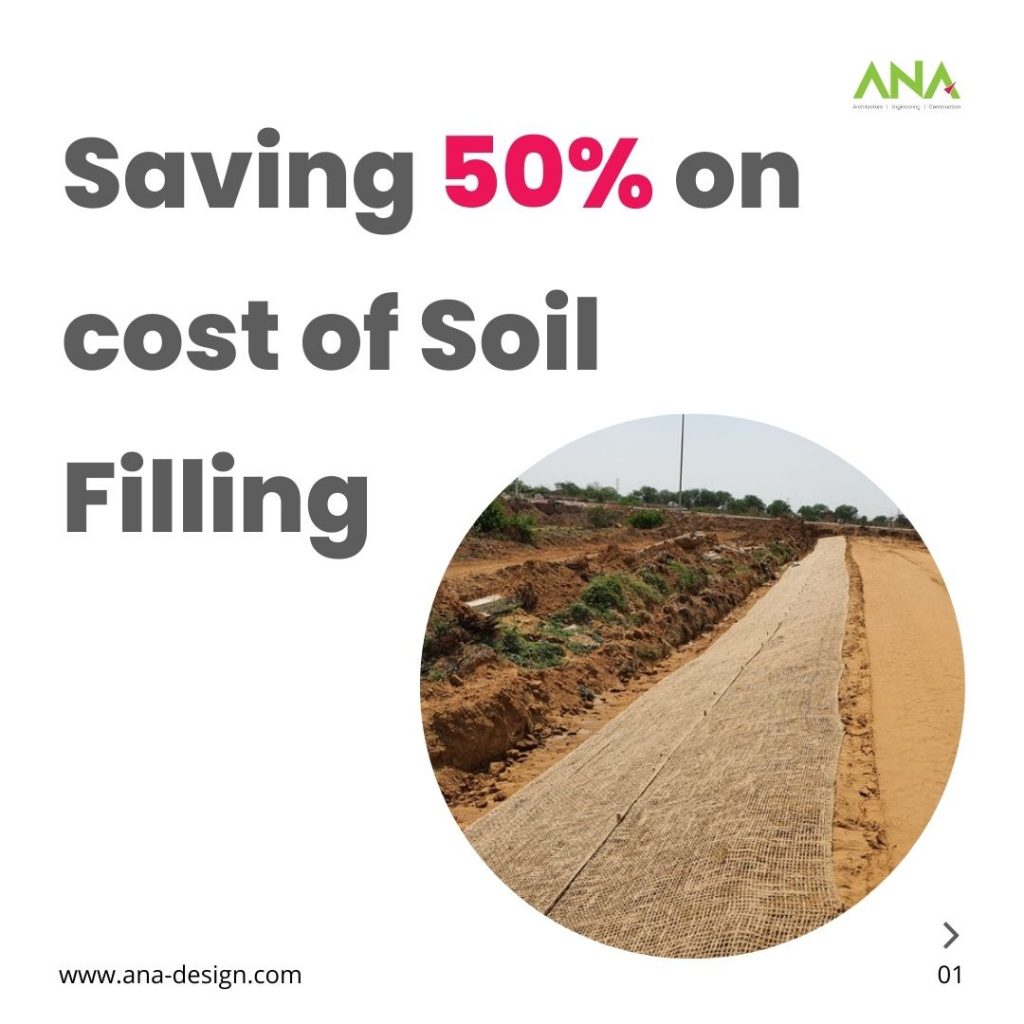 Need for Land Filling
Massive costs are ascribed to land filling and its retention.
Massive capital cost impacts the viability of projects and the environment.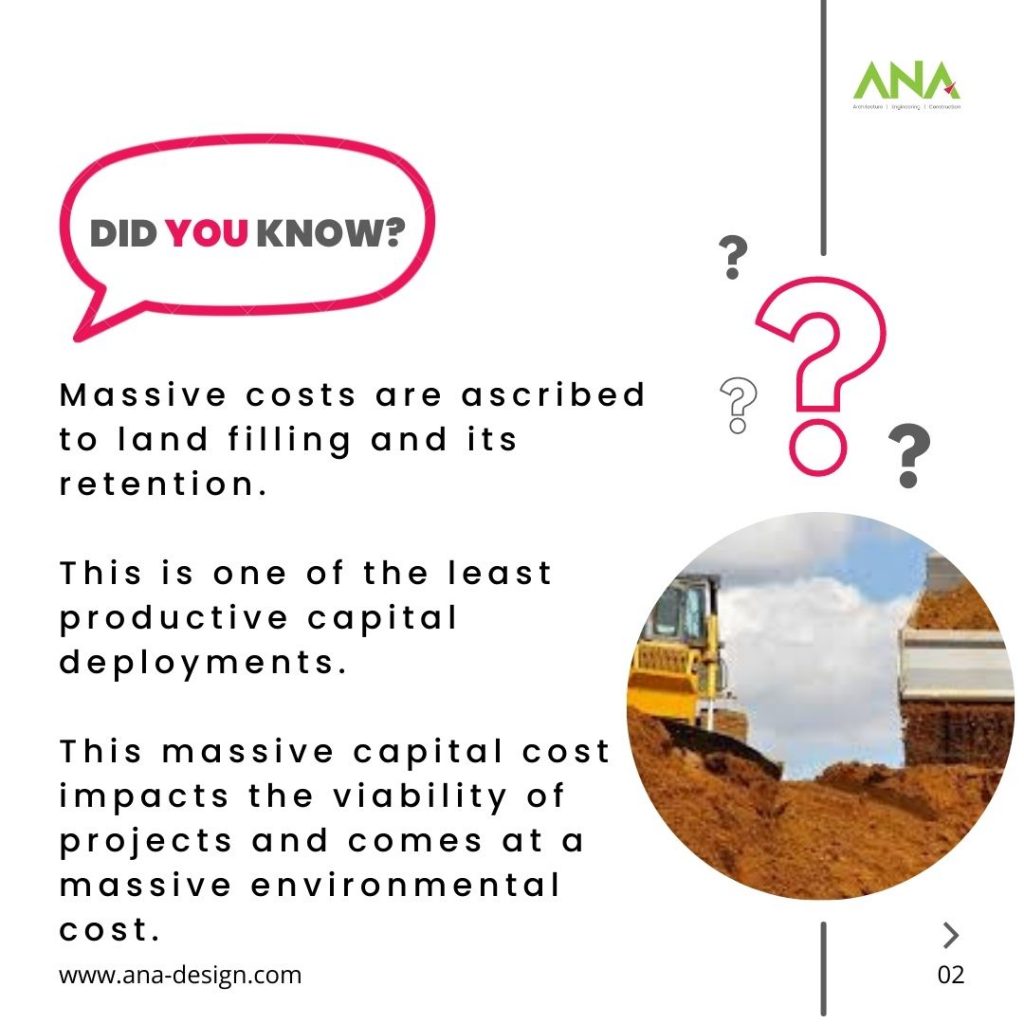 Methods Used
Prepare a structural model for the building, including all static and dynamic loads expected to bear upon the foundation/soil.
For two of the sides, stone filled gabion were used to retain soil, and the interstitial spaces have also been plated to prevent erosion.
Explore low cost/local/natural measures for soil slope or edge stabilisation.
We finally specified jute mesh to be integrated as a stabilising membrane at the edge of the soil.
Results Achieved
The result has been impressive! The soil filling was completed at a cost of approximately INR 850 per square meter for a 1.8 meters fill.
Conventional filling and retaining walls were estimated to be a minimum of twice that amount! The strict control and guidance of the ANA PMC team, and the hard work of the contractor paid off, and the final soil bearing capacity was 20% more than design.
As a result the foundation pads were re-designed to make them smaller, adding a windfall gain to the project cost saving.